How to Make a Playdough Turkey
A playdough turkey is the perfect activity for a lull in the action on Thanksgiving! Set out the materials at the kids' table for a fun Turkey Day craft!  
We made this turkey themed batch of playdough for my daughter's kindergarten class. Then we made another batch for my son's preschool class. And then we had to make our own batch for home, so we could make more playdough turkeys! 
And boy, have we been making them! We found the perfect Autumnal feathers and glitter, and even added some cinnamon to our playdough for a Fall sensory experience. 
We'll be bringing this batch to our cousins' house for Thanksgiving, to share in the fun! 
Playdough Turkey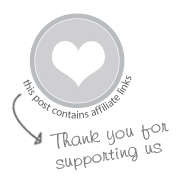 MATERIALS
INSTRUCTIONS
Make your playdough

We made our turkeys using this cooked playdough recipe and added cinnamon so it would smell cozy! We used food coloring to make light brown, and then orange, yellow and red. You can also skip this step and use store bought playdough! 



Add glitter!

If you'd like, you can add glitter to your playdough for a little extra sparkle.



Make your turkeys!

You can make your turkeys as simple or as ornate as you'd like.

 

Roll two balls of brown playdough – one for the body and one for the head. Place the head on the body and add an orange beak and googly eyes. Then add feathers! You can also use the other colored playdough as the feathers.


My kids had so much fun making these little turkeys. They also used the playdough to make fall trees, and pizzas, since the colors worked so well! 
We think kids of all ages will have fun with this activity on Thanksgiving!
More Thanksgiving Activities for Kids
Autumn Arts & Crafts Ideas & Supplies
Download our FREE printable idea list of 30+ Thanksgiving activities for kids & families! Or check out the blog post with the links. So many fun ideas for the season!
And be sure to check out our FALL family fun list in our Amazon store! It includes supplies for fall arts & crafts, autumn toys, Halloween ideas, and picture books about autumn.
And if you want even MORE Fall craft ideas, check out our Fall Arts and Crafts Workshop at the Kids Art Spot, our kids' art club. You'll get 10 videos of fun Fall art activities PLUS 10 seasonal drawing prompts!
Pin It for Later
The post How to Make a Playdough Turkey appeared first on The Artful Parent.