Name Practice Q-tip Painting
Are your students learning to write their names? This Q-tip activity helps children learn the letters in their name and also helps develop fine motor skills. The free printable is editable, so teachers, homeschoolers, and parents can easily make the Q-tip names!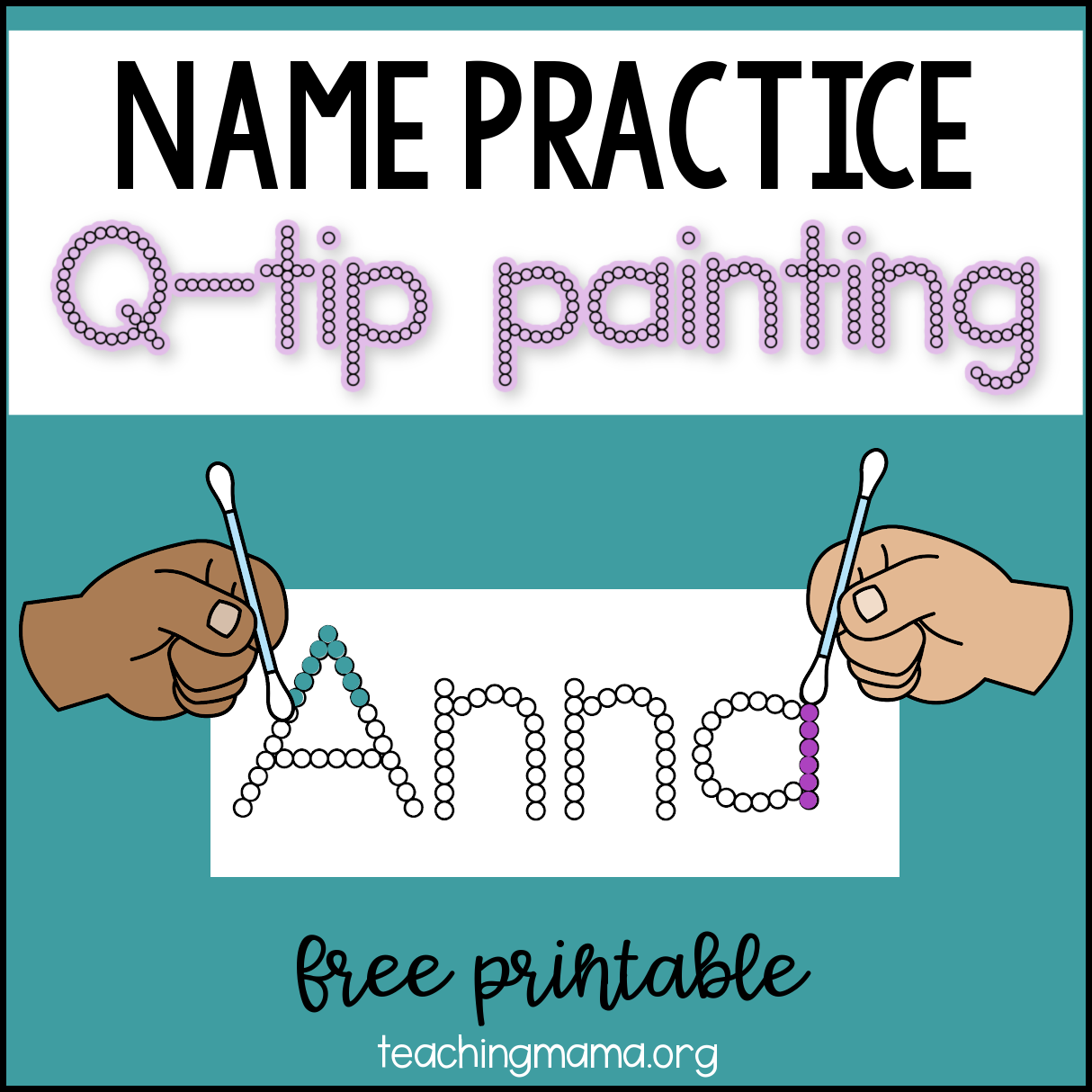 To do this activity, you'll just need the following:
Q-tips
washable paint
card stock paper
scissors
glue
construction paper (optional)
free printable (found at the bottom of this email)
There are two ways to use this printable. The first version is the easier one because it requires fewer tech skills!
Version 1
Print the alphabet cards. You will need multiple sets to cover repeating letters in kids' names.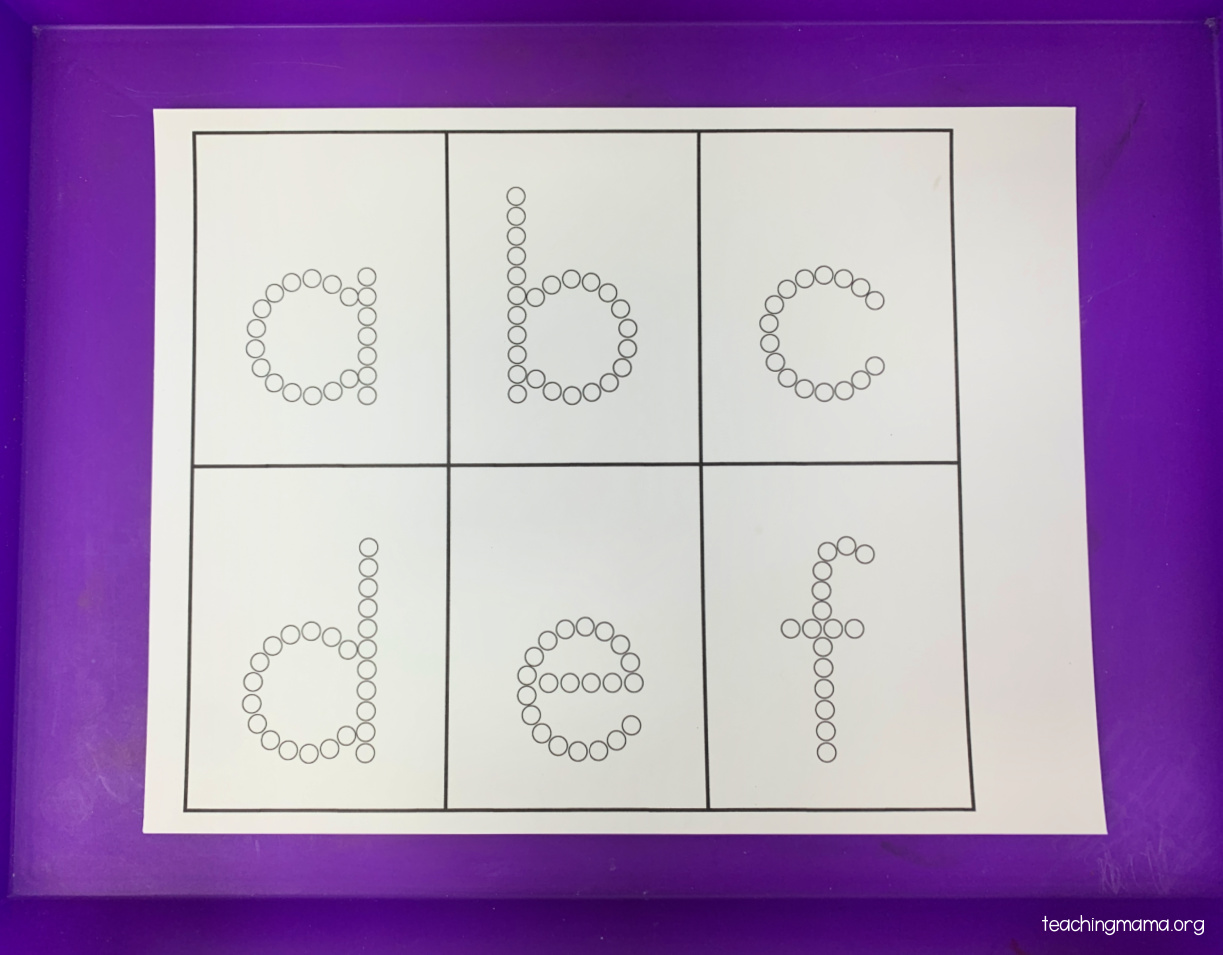 Then cut out the cards.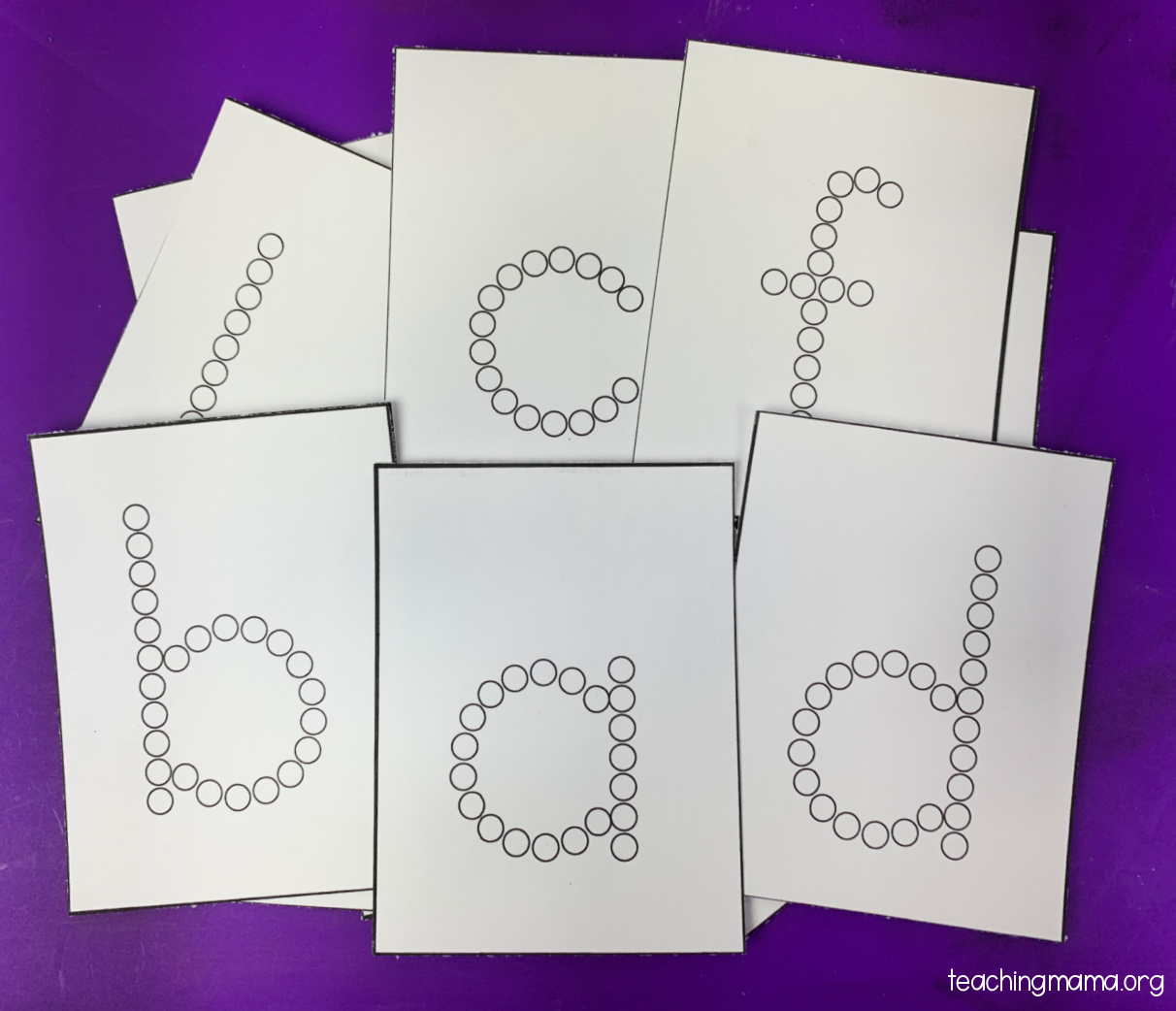 Next, find the letters in the child's name and arrange them in order.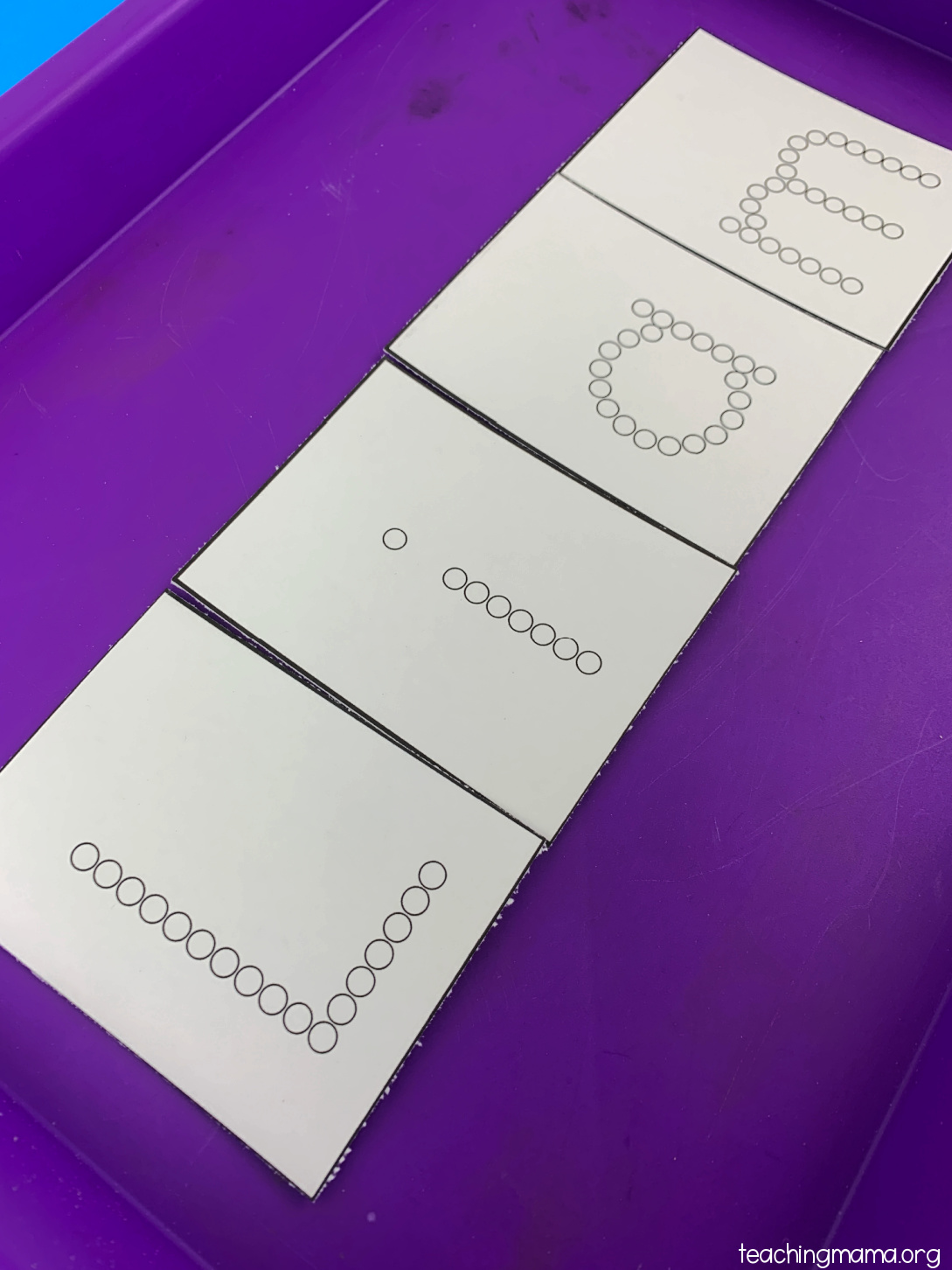 Have the child dip a Q-tip into the paint and stamp each circle of the letter.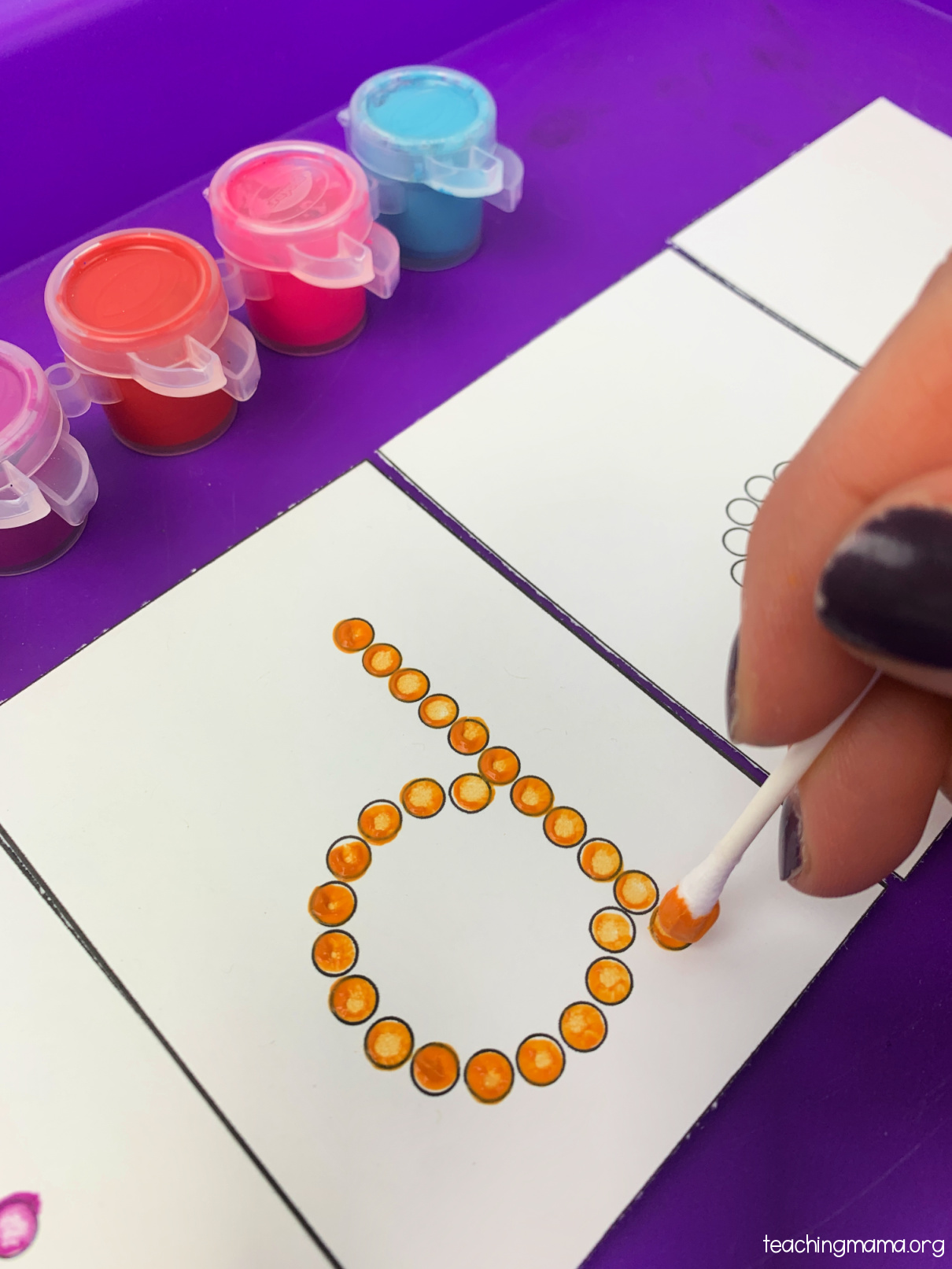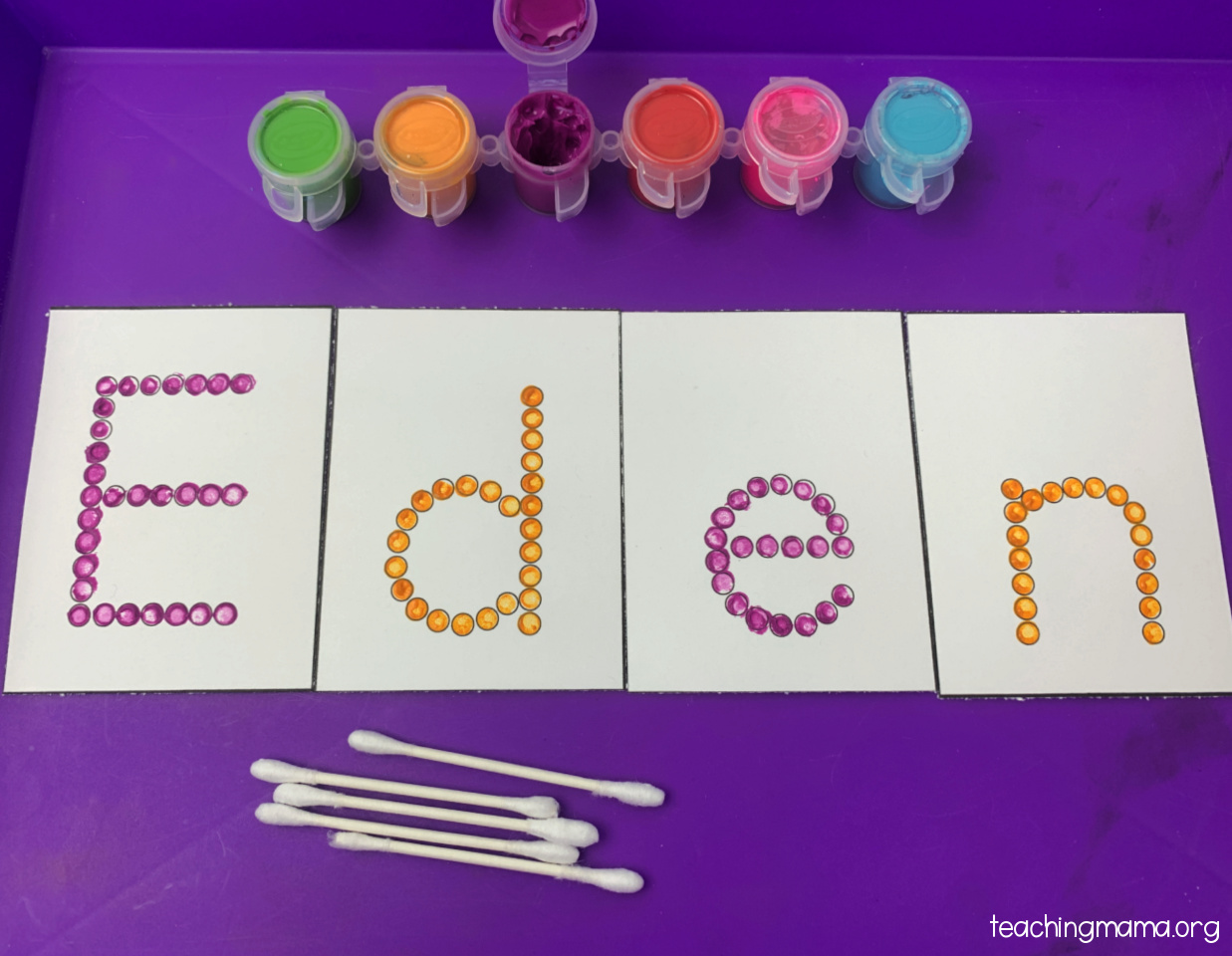 After the paint has dried, glue the cards in order onto a piece of construction paper. You can overlap the letters to fit on a sheet of paper.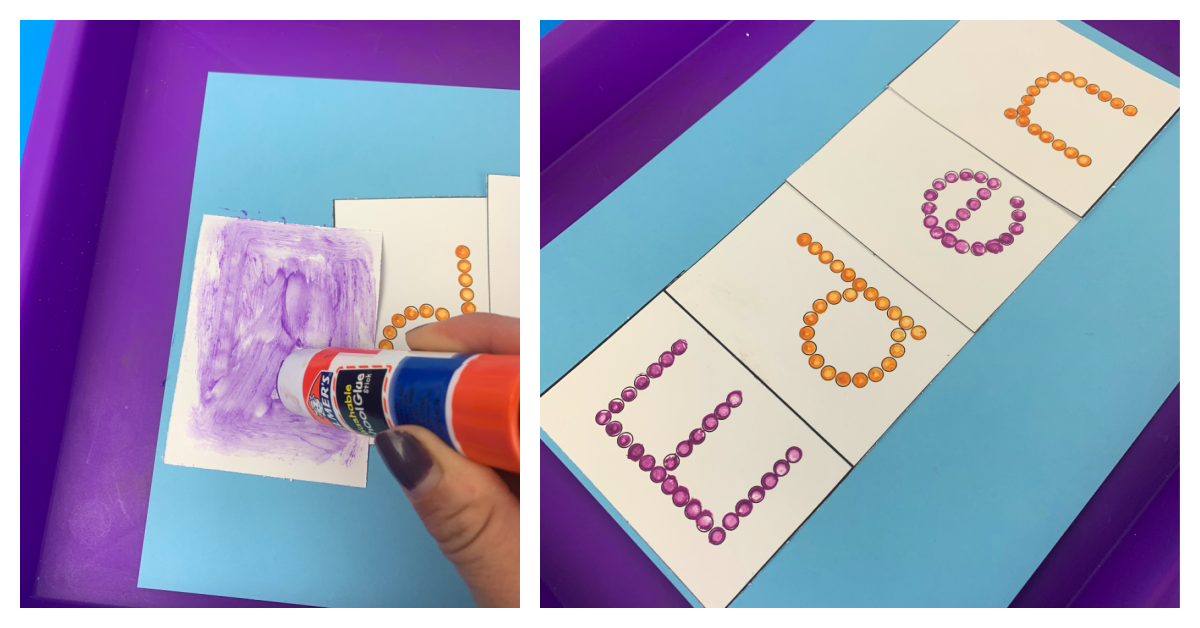 Version 2
If you'd like to make a name using this editable document, follow these steps. Please note that the font used here is slightly different from the alphabet cards because that font was purchased.
1. Download the free Happy Writing Mini Circles font here.
2. After you've downloaded the font to your computer, open the PDF in Adobe Reader.
3. Type the child's name in the blue box on the next page.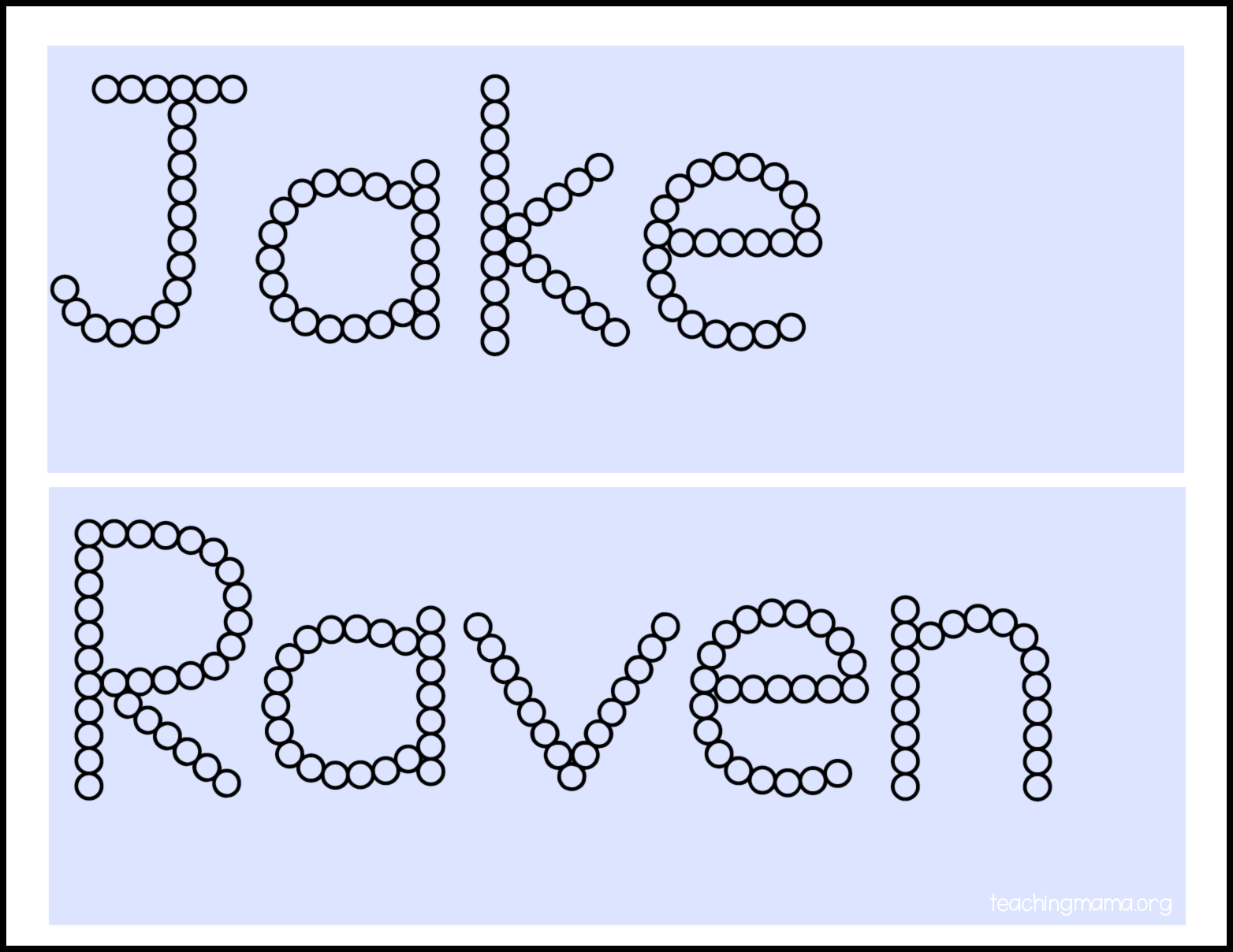 If your child's name is long, it may take multiple rows.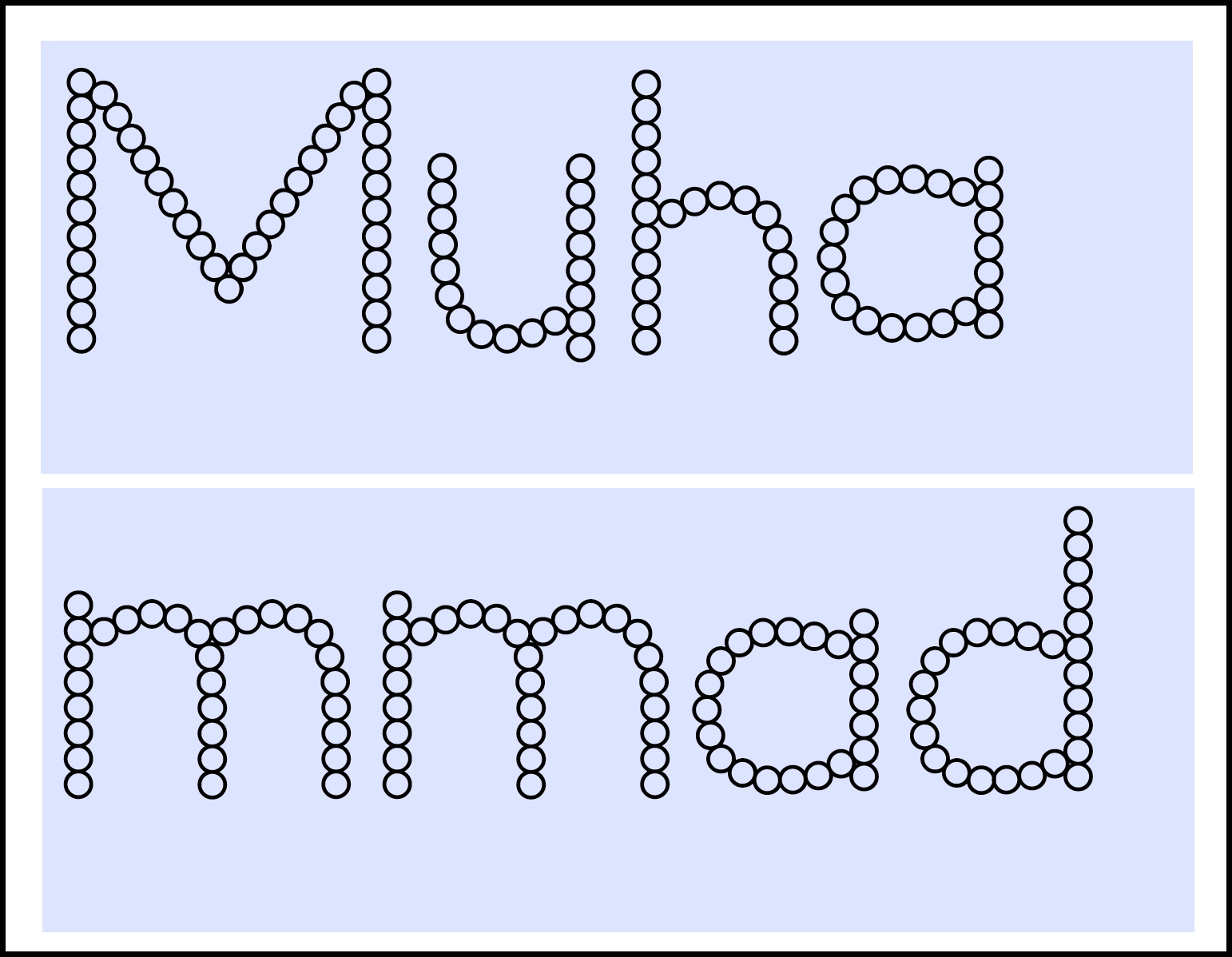 4. Print the personalized Q-tip names. If the child's name is long and is printed on multiple rows, cut out the letters, place them in order, then glue the pieces together.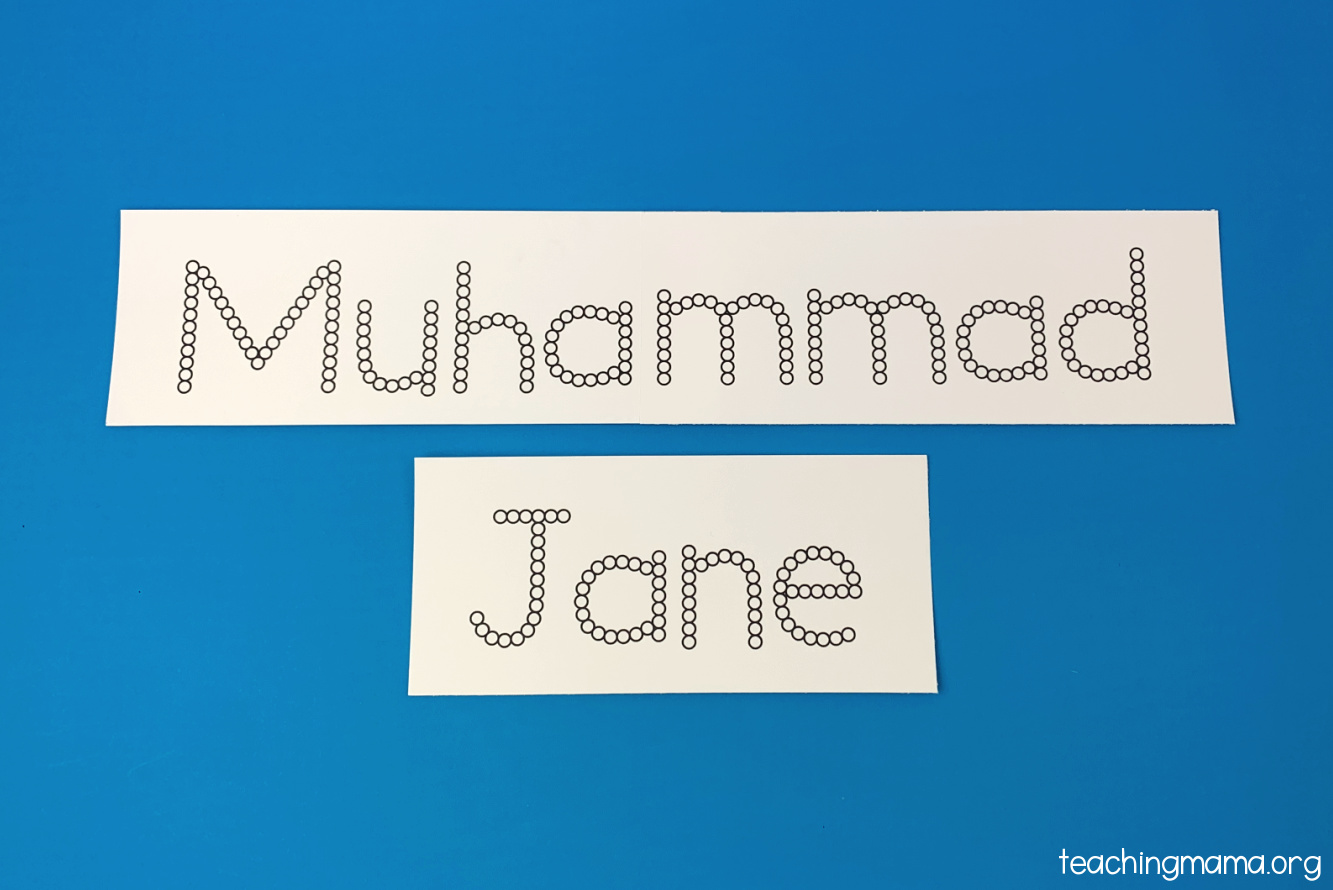 5. Have the child dip Q-tips into paint and stamp the circles.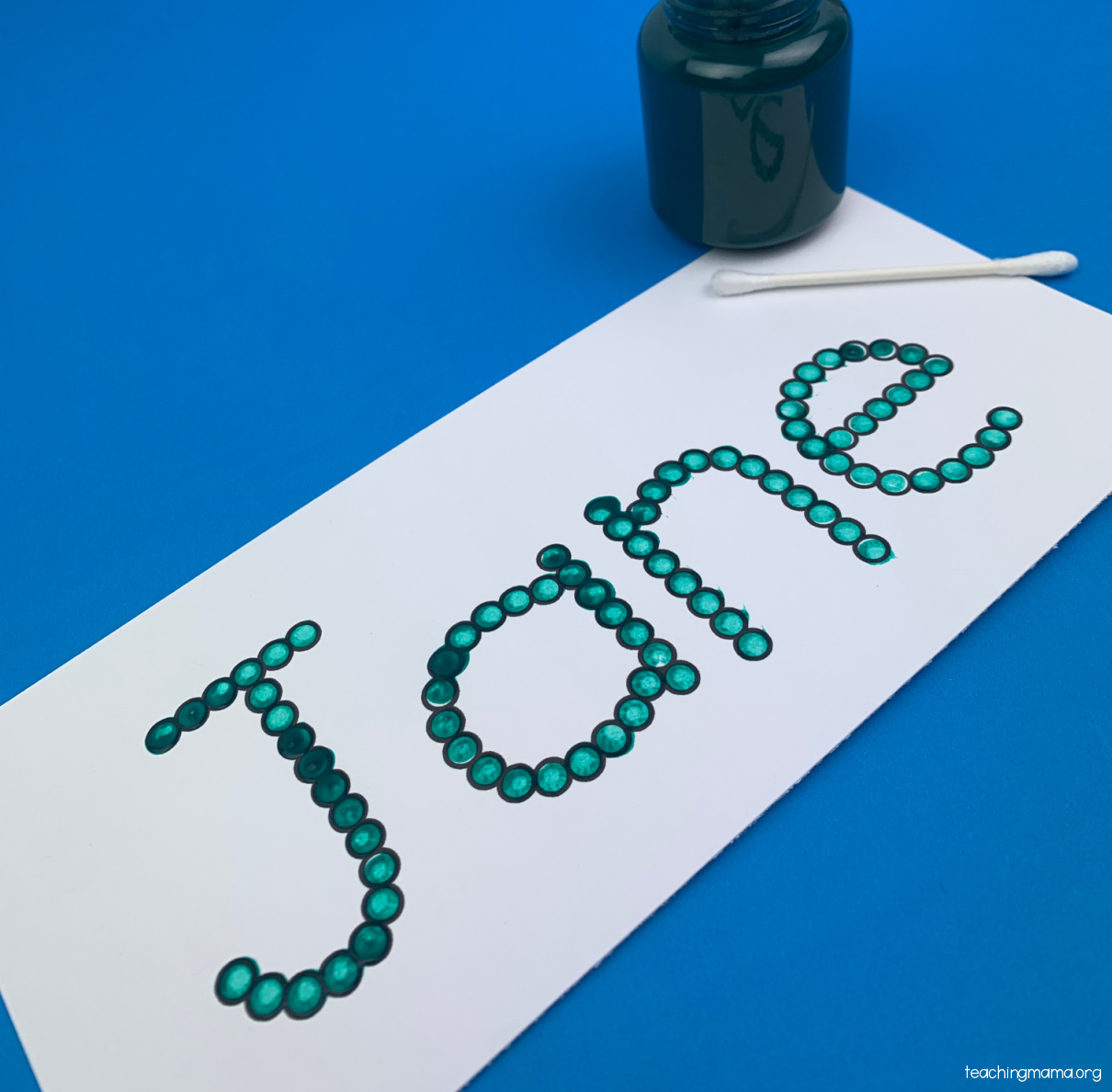 I hope you'll try this activity out! If you'd like to download the free printable, fill out the form below!
The post Name Practice Q-tip Painting appeared first on Teaching Mama.